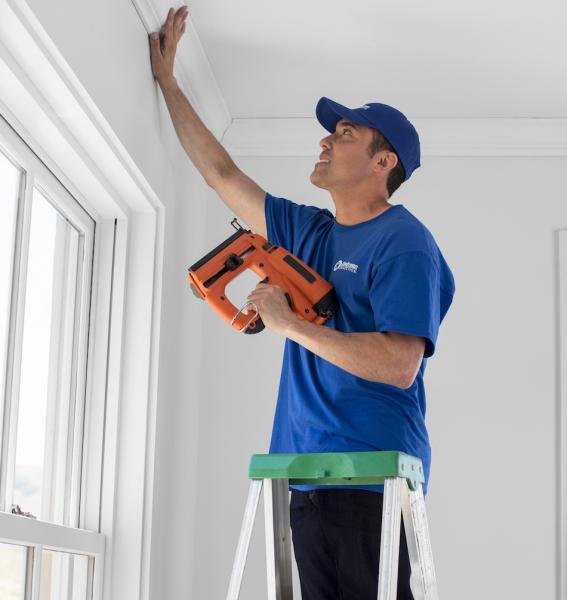 McKinney Carpentry Services
Do you need a McKinney handyman? You might be looking for a couple of extra shelves to be installed in your garage, or want help fixing a broken door or window. Maybe you want help putting together a new bed, or want someone who can make custom kitchen cabinetry to your exact specifications. Maybe you just want some help putting your child's new crib together. Not everyone is a Do-It-Yourself person, and in those cases where you're stuck and can't seem to move ahead, Handyman Connection of McKinney is there for you.
Call a McKinney carpentry handyman today at 972-627-4498 for an estimate!
For instance at Handyman Connection of McKinney, our skilled workers can put together furniture including:
Beds
Couches
Tables
Chairs
Dining tables
Patio furniture
Outdoor furniture
Cabinetry
At Handyman Connection of McKinney, our handyman carpentry contractors will arrive at your home with all the materials and tools that they require to get the job done quickly and efficiently. Our handymen are licensed, and insured, which means that you can trust them to do the job without any legal headaches for you.
Contact us today for an estimate on McKinney carpentry services.