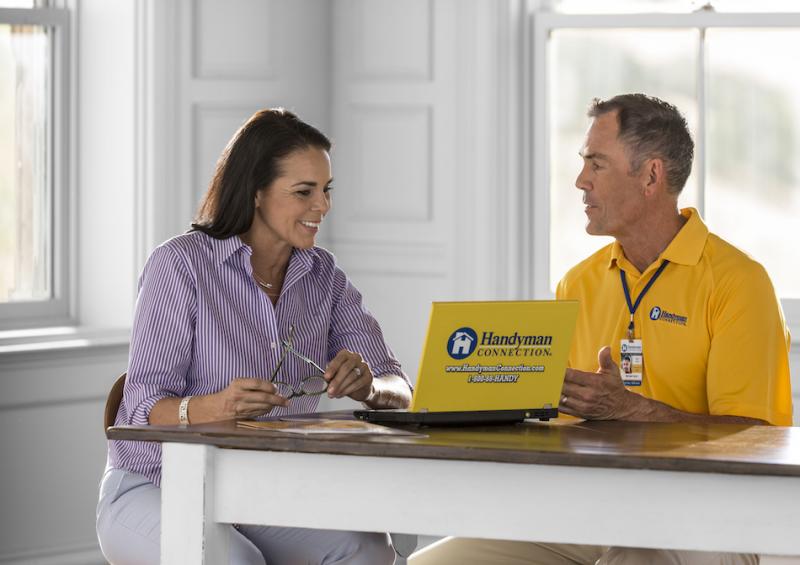 McKinney Storage and Shelves
Looking for more storage space in your home? Handyman Connection of McKinney can help build the drawers, cabinetry and extra storage that you need for your McKinney home!
Everyone needs extra storage as the days go by. As you begin adding to your family, or as your needs begin to expand, you will find the need for extra drawers, cabinets, organizers, shelves, and extra storage space. Store-bought options can be clumsy, may not fit your existing space, and may be difficult to assemble. Instead, rely on a Handyman Connection of McKinney storage and shelves carpentry handyman to build the storage that you require, without too much fuss. With a handyman from Handyman Connection of McKinney, working on your home, you will find that you have all the extra storage that is customized for your home!
Call us today at 972-627-4498 for an estimate on new storage or shelving for your McKinney home!
Our handyman will arrive at your McKinney area home, with all the tools and materials necessary to give you the extra storage space that you dreamed of, in very little time. Hiring a handyman to build extra storage and shelves for you is cheaper, and a more convenient option than a store-bought, ready-made option.
Add extra cabinets to your kitchen, or storage racks to your bedroom.
Add extra organizers in your closet to hold all of those accessories that you currently dump in a basket.
Install shallow cabinets to your kitchen for extra space and storage.
Install behind door shelves for storage space that can be such a space saver.
There are a number of ways that you can add storage to your home. With a Handyman Connection of McKinney handyman on your side, you can find ways to add space that you didn't even know existed. For instance, you can add storage space to the joists in your basement, or add shelves to the corners of your closets that would have been otherwise unused space.
Contact us today to learn how you can get started building much-wanted extra storage space in your McKinney home.