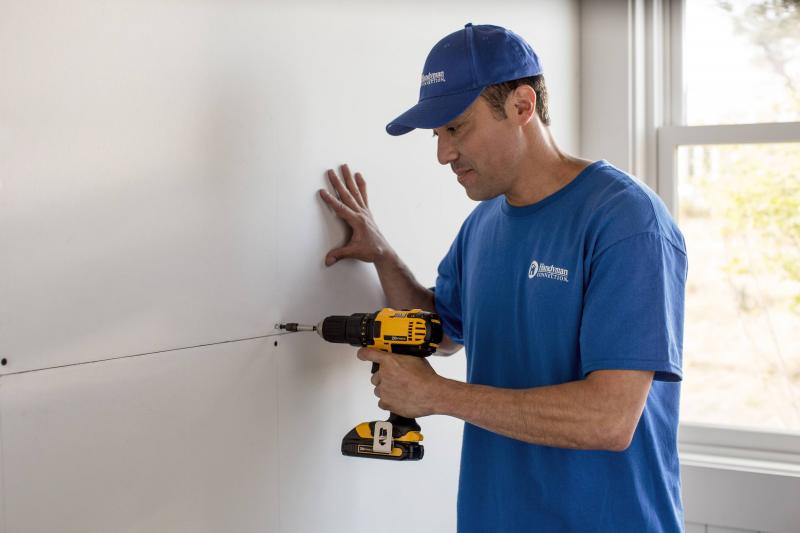 McKinney Painting and Drywall
Tired of looking at unsightly dents and holes in your drywall that a simple paint job can't fix? Talk to a professional handyman at Handyman Connection of McKinney.
The painting and drywall handymen at Handyman Connection of McKinney bring years of experience repairing drywall and making it look brand-new again. Drywall can suffer damage over the years with normal wear and tear, structural use, and from moisture. All of these types of damage can cause holes in dents that can look unsightly.
When you need a simple repair job for your drywall, call us at 972-627-4498 for an estimate.
Our expert drywall contractor will arrive at your home with the tools necessary to complete the job in the shortest possible time. Remember, drywall issues, if neglected, can cost you. You might actually require complete replacement of the drywall in the future. Avoid those heavy expenses by getting in touch with a Handyman Connection of McKinney drywall repair contractor today.
Once the drywall has been repaired, you will require a few coats of paint to conceal the damage. Speak to a painting handyman at Handyman Connection of McKinney, to give your walls a brand-new look.
Contact us today at for an estimate of your drywall repair and painting project!