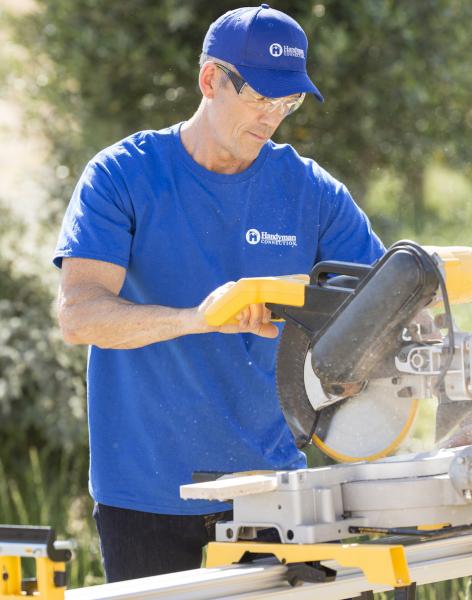 McKinney Home Repair Services
Damaged drywall or broken fencing giving you nightmares? The home repair contractors at Handyman Connection of McKinney can help. Our McKinney area handymen offer expert home repair handyman services, that include everything from repairing broken siding and fencing, to damaged baseboards, flooring, or drywall.
We understand that in your busy schedule, there simply isn't much time for all of the inconvenient stuff that seems to pop up on a regular basis around the home. Between your job and your home, it's hard to find time to fix the gaping hole in the fence. Don't worry - Handyman Connection of McKinney is available to fix the damage in no time at all.
Our McKinney area handyman services can perform a variety of home repair services and get the problem solved quickly! After all, damaged fencing or cracked drywall are eyesores. Handyman Connection of McKinney can fix aging flooring, problems in the basements, ceilings, walls, attics, bathrooms, and damaged cabinetry, doors, windows, and other problems. We can also take care of plumbing issues, and clean gutters.
No matter what type of general home repair services you need in the McKinney area, you'll find that our professional home repair services offer quality workmanship at a very reasonable price.
Contact us today at 972-627-4498 to schedule a consultation with a home repair expert today.